48 hours in San Jose, Costa Rica
Courtesy: Ella Buchan | News Source: travelweekly.co.uk
Costa Rica's capital has plenty to persuade people to stay awhile, finds Ella Buchan.

San José has a lot of secrets," says Carlos, my guide on a bike tour of the Costa Rican capital, with local company ChepeCletas. "And they're wonderful."

Though most flights, including British Airways' direct route from London, land in the capital, people tend to head straight to the national parks, barely giving San José a backwards glance.

But a little effort uncovers world-class attractions, from the National Theatre's opulent lobby to a collection of pre-Columbian gold in an inverted pyramid.

It's these tucked-away attractions that a growing number of tour companies are keen to show off. Here's how to spend two days exploring the capital's culture, food and nightlife.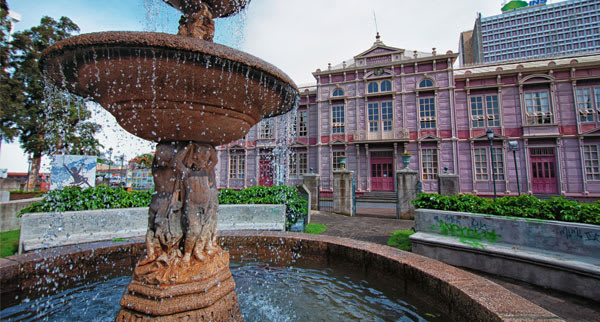 09.00: Get a sense of the city's layout and history on a two-hour bike tour, about £30. Pedal past the Escuela Buenaventura or 'Heavy Metal School', a 19th-century building made from iron and painted dusky pink, and explore green spaces including Morazán Park.
chepecletas.com

11.00: The tour ends by the grand National Theatre, constructed in 1897. Peek inside the marble-floored lobby and gaze up at ceiling frescoes, including the 'Allegory of Coffee and Banana', equally famous for its historical inaccuracies as its beauty. Tours of the auditorium, hidden 'Smoking Room' and upstairs galleries depart hourly and cost about £5.
teatronacional.go.cr
12.30: Head to trendy Barrio Escalante, about a 20-minute walk or a short taxi ride from downtown, for lunch at Franco. This sleek, open-fronted cafe, with tables spilling onto a patio, serves ceviche, avocado toast and huge, zingy salads from £5. You'll want to stay for coffee, as the owners work with Costa Rican growers to source quality, single-origin beans and will happily provide a tasting and masterclass in the best brewing techniques.
franco.cr

14.00: Spend the afternoon exploring the area's shops and galleries. Casa Escalante has fun, colourful pieces from furniture to jewellery, while Kúkara Mákara and Holalola are filled with unique, Costa Rican-made souvenirs. For a pit-stop, Plaza de Francia is a popular meeting spot with a cafe.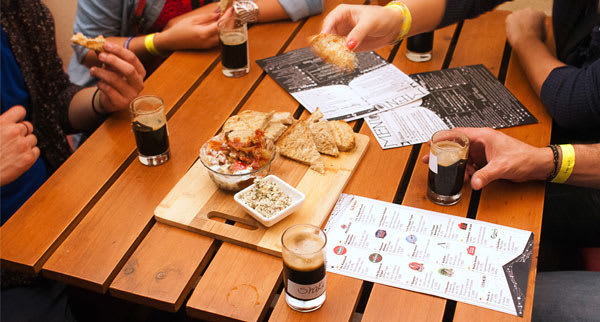 19.30:
Join a craft beer tour with Carpe Chepe, from about £30 (extra with hotel pick-up). Stops vary but most breweries are in or around Barrio Escalante, with Wilk Craft Beer, Stiefel Pub and El Andén some of the standouts in this burgeoning scene. The walking tour, led by a craft beer expert, includes tastings and food pairings at four pubs.
Have you been paying attention?

When was San Jose's National Theatre constructed?
09.00: Start at Central Market on Avenida Central, a busy pedestrianised street that runs through the heart of central San José. Its maze of narrow alleyways is lined with coffee shops, stalls with native fruits and spices, craft shops, and 'sodas' (small restaurants) selling empanadas and cakes.

11.00: Turn left from the market and walk 10 minutes to Plaza de la Cultura, a popular public square that sits atop one of the city's most intriguing museums. Built in a subterranean inverted pyramid, the Pre-Columbian Gold Museum (£7) has a collection of gold artefacts, pre-Columbian figurines and exhibits on Costa Rica's indigenous people.
museosdelbancocentral.org
12.30: Head to the upscale Rohrmoser district, three miles west of downtown, for lunch at Furca. One of the first restaurants in the city to offer modern farm-to-table food, this chic spot is a favourite for business lunches or lazy weekend grazing. Dishes such as confit cherry tomatoes with pancetta and house-matured cheese start from about £10. Ask for a quick tour of the kitchen garden, just beyond the back terrace. The air is fragrant with herbs, including basil and chocolate mint.
furca.cr

15.00: Turn right onto Boulevard de Rohrmoser and walk five minutes to La Sabana Park, the city's largest green space. Pass the striking curves of the National Stadium and follow paths lined with native trees, planted as part of an effort to attract more birdlife. The centrepiece is a large lake with pedal boats for rent.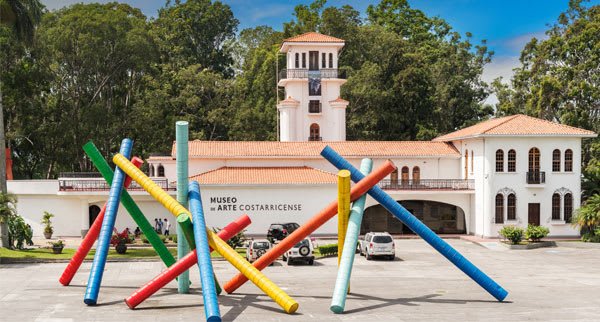 16.00: The Museum of Costa Rican Art (free entry) is tucked on the park's eastern edge. The building was an international airport terminal until 1955 and contains works by Costa Rican and Latin American artists, with a garden of striking sculptures.
musarco.go.cr

20.00: Dine at one of the city's best restaurants, Silvestre, with a daily-changing tasting menu or à la carte mains from about £10. In a restored olive-and-white mansion in Barrio Amon, the chef-owned spot serves refined and playful takes on 'grandma's cooking', including a deconstructed pork 'tamale' and teeny versions of classic desserts in masquerade dolls.
restaurantesilvestre.com

22.30: Turn left out of the restaurant and walk one block to El Sótano, tucked in the basement of an old mansion house. Young, local crowds cram into the small bar for live jazz and blues.
facebook.com/sotanocr
Save: In the quiet Rohrmoser district, Hilton Garden Inn San José La Sabana has modern rooms, many of which have views over the park and National Stadium, as does the pool jutting from one of the top floors. Doubles from £130.
hilton.com/en/hiltongarden-inn

Spend: Hotel Grano de Oro drips with old-world elegance, from the plant-filled lobby to rooms with mahogany accents and patios with trickling water features and palms. The inner-courtyard restaurant, which serves French Mediterranean dishes, is a local favourite. Doubles from £150.
hotelgranodeoro.com

Splurge: Gran Hotel Costa Rica is just a stroll away from central attractions, and has an illustrious history of its own – JFK stayed here in 1963. It relaunched last summer as part of the Hilton Curio Collection. Bright, stylish doubles start from £160.
curiocollection3.hilton.com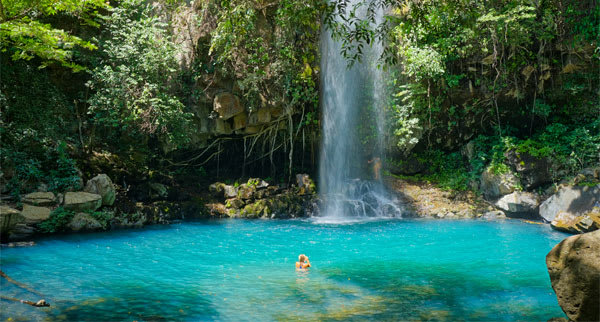 Tortuguero: This green national park is worth visiting for the journey alone – most lodgings are reached via a network of forest-hemmed canals the colour of chocolate milk. Once there, you can row kayaks down the narrower inlets, scouring for howler monkeys, or take a twilight tour to see nesting turtles (between March and October). Stay at Mawamba Lodge, whose grounds offer wildlife-spotting opportunities from nesting hummingbirds to three-toed sloths. From £200 per person, per night.
mawamba.com
Monteverde: This mist-shrouded cloud forest, around three hours' drive northwest of San José, is haome to jaguars, several species of monkey, and native birds including the resplendent quetzal. It also has its share of extreme thrills like crossing vertiginous hanging bridges and ziplining over tree canopies at Sky Adventure. El Establo Mountain Hotel, with doubles from about £100, has huge rooms in chalet-style buildings, with views over the forest.
elestablo.com

Guanacaste: Towards the west coast and a three-hour drive from San José, Río Perdido feels like the middle of nowhere. That's a good thing, because this lodge is the kind you don't really want to leave. Three pools are fed by springs warmed to different temperatures, and for a wilder soak, guests can head down to a hot-spring river with a series of swimming holes. Each bungalow, from £250 per night, has a private, tree-shaded terrace with hammocks.